Our GSS R66 Utility Camera Mounts have both FAA and EASA STC's and can carry loads of up to 115 pounds, for Cinema, Broadcast, surveillance or LIDAR.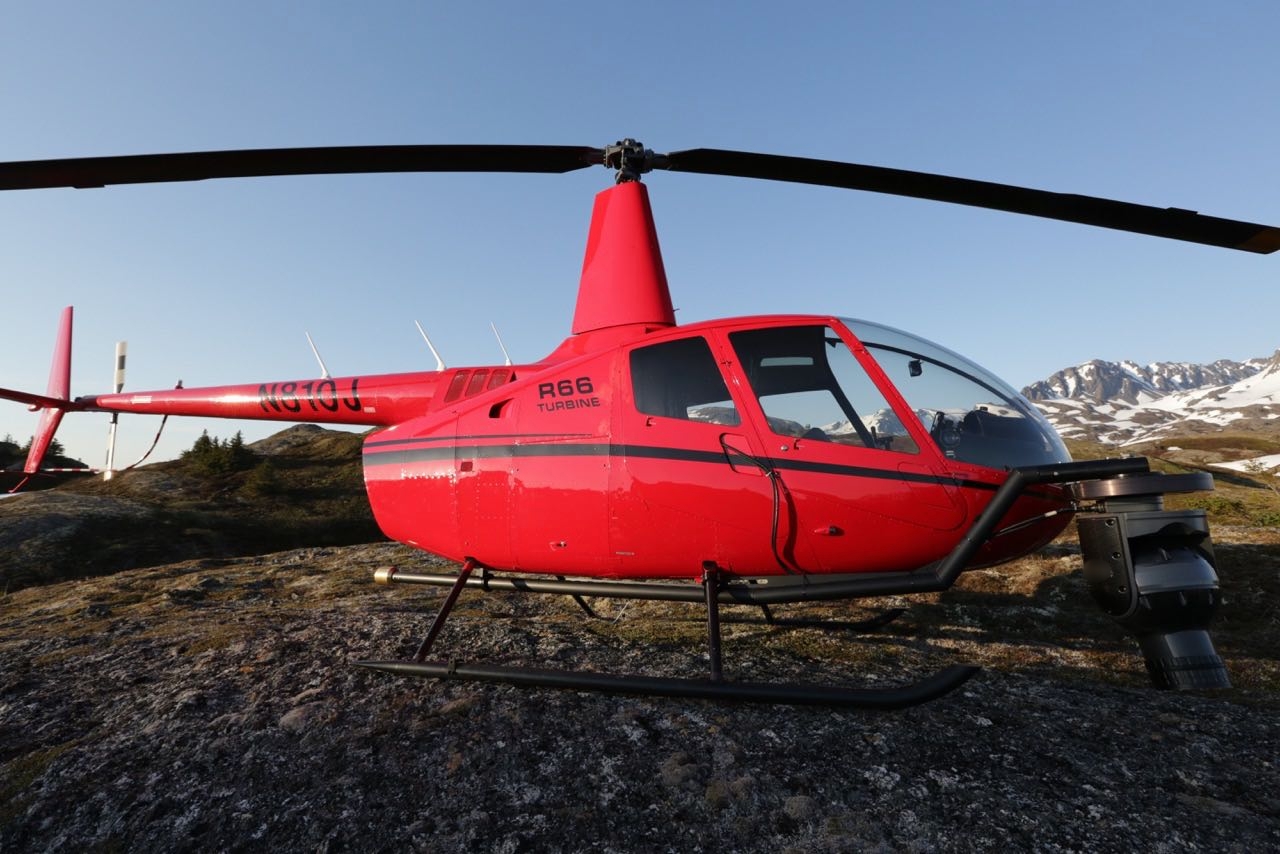 System Features
Max Load: 115 pounds

Load Envelope: The maximum cross-sectional form shall be no greater than 416 square inches, with no cross-sectional dimension longer than 32 inches

Install Time with Experience: 60 minutes

No aircraft modifications required

Mounts currently in stock and ready to ship

R66 3-piece mount is FAA approved and fits in a case for easy transport

EASA approved
Do you need a counterweight?
The GSS Counterweight is optional for your GSS R66 Mount. Depending on your equipment weight, and passenger location in the aircraft, for example, if you are using a lightweight LIDAR, no counterweight is needed. For the Flir, a counterweight may be needed, unless the camera operator sits in the back seat.
Contact us below to learn more and find out if your set up will work.
System info
Mounts are fitted on the right side of the helicopter only

Mounts can be flown with or without a load attached to the mount

The R66 mount has a 41 pound counterweight which is optional

The GSS R66 Mounts can be used with pop-out float-equipped helicopters

The mount is designed to accept the CF-10 Male Taper Assembly, available at MeekerAviation.com
Safety & regulations
Fly safe, our GSS mounts for the R44 and R66 are all FAA and EASA approved. Download or view our documentation below.