GSS NAB Recap and Highlights
We're back from NAB and feeling grateful and very excited from this year's event and what the future holds for GSS and our partners!
In case we missed you, here's a glance at what we showcased at NAB this year: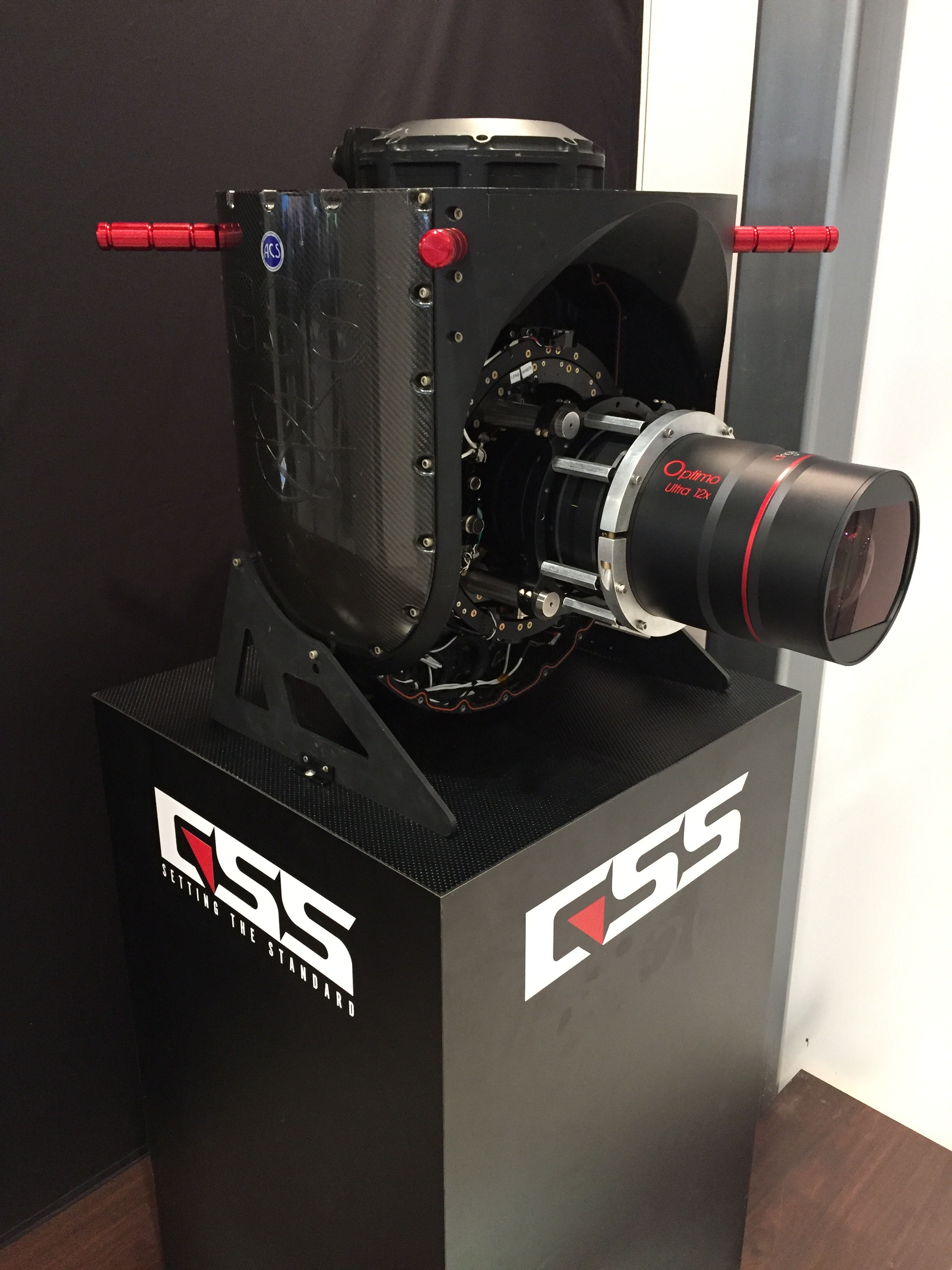 We introduced the new Cineflex Pro camera system for the broadcast/ENG market. At 60 pounds or less with camera and zoom lens and no auxiliary box, the new system has the ability to integrate unmodified cameras from Sony, Grass Valley, Ikegami and others with focal lengths of up to 46X.

We showed the Arri Alexa 65 with Universal Lens Kit integrated into the gimbal inner axis of the Cinema Pro+. We partnered with Pat Longman from Active Camera Systems to showcase this exciting offering. Pat is excited to bring this new GSS capability to market in a much smaller and lighter gimbal package than was previously possible.

We had gimbals in our booth that included cameras from Arri, Red, Ikegami and Grass Valley, as well as, lenses from Arri, Canon and Fujinon.

We partnered with Angenieux to integrate the new Optimo Ultra 12:1 lens into the Cinema Pro+. The system is the smallest and lightest gimbal in the world to integrate this massive lens and was on display at the Angenieux booth paired with the Arri Alexa XT M camera.

We partnered with Defy to show their new 48V Dactylcam Pro cable camera system with a GSS gimbal integration.

We announced the GSS internal INS (Inertial Navigation System) and showcased test footage with Churchill Navigation. We are now able to offer the most stable moving map interface on the market. Take a look for yourself here!
It was great to connect again with some of our worldwide customer base of Cineflex products at NAB. Cineflex is in the GSS team members roots and we have known many Cineflex customers from humble beginnings. It was great to get reacquainted and connect as we continue the Cineflex legacy!
GSS is committed to providing the latest technologies to the broadcast/ENG and production gimbal markets.
Check back soon to see what else is going on with GSS.